The Kermesse (May 2012)
By Gene Nurse
On Saturday May 26th the items donated by the AWA were placed on sale at the IWK Kermesse. The sale extended from 10 AM until 3 PM. I have attached pictures of all the items that we produced. The prices on each item were the suggested retail prices provided by our members. Sale was slow but steady and by 3pm we had raised $460.00 with only 4 items remaining unsold. These unsold items will be placed in the IWK gift shop and should be sold in short time. This has once again been a successful challenge by our members although somewhat fewer this year than last. A special thanks to Lew, Lesa, David, Sheila, Doug and my wife, Joan, for offering their time at the sale and to all our members who so kindly provided an item. The IWK is $460.00 richer and the AWA has received much deserved praise for their effort.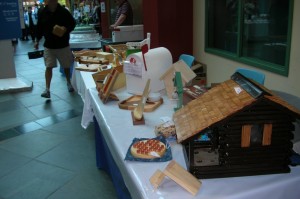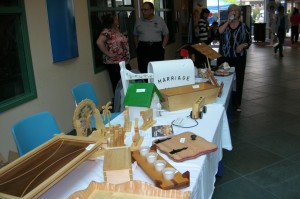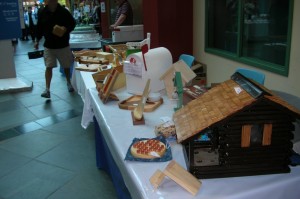 Just a few shots of some earlier work being completed at the Baptist Church Camp. Gene Nurse (wearing the foreman's hat) as well as Nicholas and Glenn McCarron.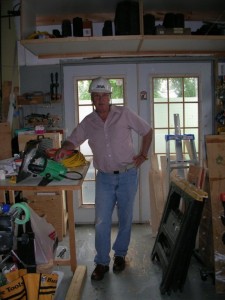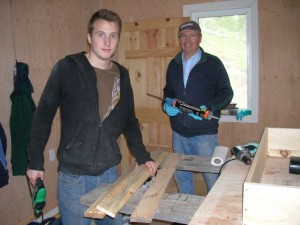 This content is restricted to AWA members. If you are an existing user, please login. New users may register below.