Welcome to the website of the Atlantic Woodworkers' Association (AWA).
We are a group of professional and amateur woodworkers dedicated to:
Developing skills through self-education
Keeping up with the latest woodworking methods and tools
Sharing our knowledge with those interested in woodworking
Helping the youth of our community to learn the skills of woodworking
Serving our community through woodworking.
Formed in 1981, our association is celebrating over 35 years of learning and educating in the art of woodworking.
Please enjoy your visit to our online home. If you'd like to attend one of our meetings to learn more about us, check the events page for our next meeting and we will be happy to welcome you there. For more information, please use the menu links above or send us a message through our Contact page.
What's New?
Local Events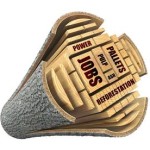 Taylor Timber Mart "Not a 2×4" contest. On Saturday, July 30, Taylor Timber Mart (Musquodoboit Harbour) held the judging and presentation of awards for their first annual 2×4 competition, titled "Not a 2×4". The contest title presents the idea that a 2×4 is so much more than just lumber in that it creates jobs and returns many more benefits to the community and society. Close to 150 photo submissions were received from which seventeen finalists were selected for prizes that included a $5000 kitchen makeover and several gift card/cash prizes. Both the AWA vice-chair, Stephen Parsons, and association secretary, Mary Elizabeth O'Toole were among the finalists – congratulations to you both. A link to the submission gallery will be posted on this site shortly.
Upcoming Meetings
Our next meeting is scheduled for Tuesday, Sept 13 at our regular meeting time and place – South End Baptist Church, 60 Hastings Drive, Dartmouth from 7:00 pm to approximately 9:00 pm.
Recent Meetings
The April 2016 meeting included the AGM with reports and highlights of the past year.  There were no elections as all BOD members will continue their terms.
The second part of the meeting included an extended show and share since we had two challenges issued for this month.  The first was a model for the boxes we will make for the IWK Bravery Beads program.  We had almost a dozen variations with different features and this led to some good discussion.  The project committee will meet to set some parameters for presentation at the next meeting.  The second challenge of the night was sharing a favourite workshop jig.  A number of ideas and variations gave everyone some ideas for tools for their own shops.
Our March 2016 meeting featured a presentation by Phil Carter on the process of building a post and beam boat house.  A number of us had an opportunity to visit the site as part of our Oct. 2015 South Shore Trip, which you can read about here.  We also had a good number of responses to this month's challenge to build a tool for marking time.